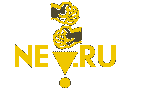 PORTFOLIO
On-line book shop Sputnik.
Multifunctional bookshop is supplied with fully automated administration system. Realised with the help of ASP-technique and MS SQL 7.0 data base. Additional facilities allow to unite goods items in logical groups and subgroups and to mail entirely automatically to customers and clients. The system makes it easy to enter new information and edit the site without knowing HTML language and data base handling.

---
Catalogue of St.-Petersburg Web-resources 'Our Petersburg'
Realised in Perl language on basis of MS SQL 7.0 database. Completely automated administration of the site. An administrator can add, delete and remove sections and links, using only a browser. Special system for automatic sending of necessary information to clients through e-mail. Pinging and estimating of communication rate for web-resources are also carried out automatically.

---
Site on immigration to Canada
A guest of the site fills in the form and his data automatically enter the database. The further work with the client is also fully automated. Special facilities allow to pick out a group of clients on the basis of a selected feature and to send standard or special letters to the members of the group. It is also possible to mail the information on a selected group to a third person, e.g. an employer or the law firm ensuring the immigration process. To administrate the site one doesn't need any special knowledge ( HTML-language, data bases, etc)






Warning: in_array() [function.in-array]: Wrong datatype for second argument in /users/n/e/nev.ru/html/www.studio/a6ba2b321a98f3fce9ea3a7a7e20737c/sape.php on line 192